About Us

We are a reliable UK based company, working remotely to serve the UK work force we can assist any business ranging from plumbers to medical professionals.
We have the IT Software, resources, data security, intelligence, knowledge and the business acumen to provide:

Full Virtual Personal Assistant
Audio Dictation - any type or version 70 wpm
Marketing and Promotion
Human Resources - Budgets, Forecasting, Pressures and Surplus
Business Advice
Bookeeping and Invoicing
VAT Advice, VAT Returns Prepared and Submitted
Debt Negotiation (unsecured, HMRC etc.)
Code of Ethics - CQC Preparation, CPD Updates, VAT Act Updates, Confidentiality Agreements etc.
We work independently to solve any of your challenging problems with excellent written and spoken english, and considerable experience, we can co-ordinate small or large projects of any type.
We hold extremely strong customer focus, and realise that our input into your business will have a direct implication on your reputation.
Using us, instead of employing a full time member of staff, to carry out your office tasks saves you massive overheads, computer equipment, office space and salary. We provide a service that is secure and quick (within hours if specified) electronically or any format that you wish. You can use our service in an eclectic manner, using a mix and match scheme of our services, saving on full accountancy fees and marketing agencies, or employing multiple staff.
Please feel free to contact me directly, to arrange a meeting or to discuss how we can help you, and above all, what we can achieve together to push your business forward, in this demanding, high pressure environment in which we are all involved.
Director:

Karen Austin Taylor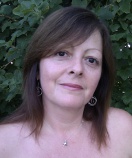 With our wealth of experience, we have seen businesses fail and flourish. We understand the need for a company just like ours, with resources available, with one call or one email providing a competent, knowledgeable and highly profficient person who can be trusted with your business and provide you with your life style.
I know that my team, are personally hand picked, CRB checked with CV and references confirmed, they have worked in their professions for five years or more and will be able to work, and achieve, to an extremely high standard, just for you.